YOUR SAFETY IS A PRIORITY!
Here are our service guidelines for COVID-19
Read before booking your appointment
ALL ABOUT YOUR FAVE BRAID
This type of hairstyle is a protective style and is "boxy", consisting of square-shaped hair divisions. Intricately done box braids can be styled in buns, ponytails, twists and more. It will keep your hair healthy and strong while making you look gorgeous. .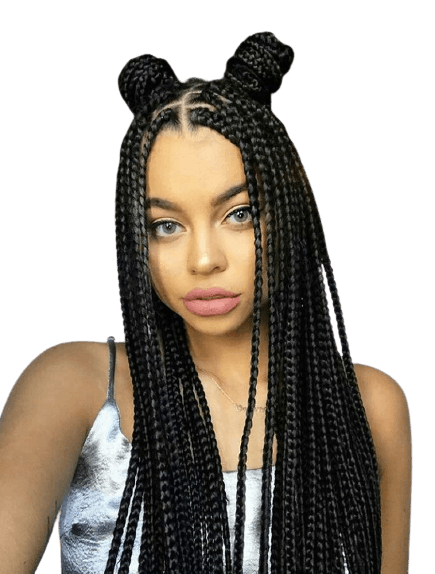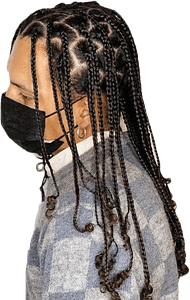 FUN FACTS
💞Perfect for short hair and easiest to style, with synthetic hair extensions.
💞For the maintenance, use hot oils (coconut, olive or peppermint).
💞They can last for six to eight weeks with proper care.
BOOK NOW TO GET YOUR OWN STYLISH BOX BRAIDS!
Prices, length options additional services and duration of braid installation also indicated in the booking page